Blend, Subscription
Sidecar - pick up
SKU SID-WB-12OZ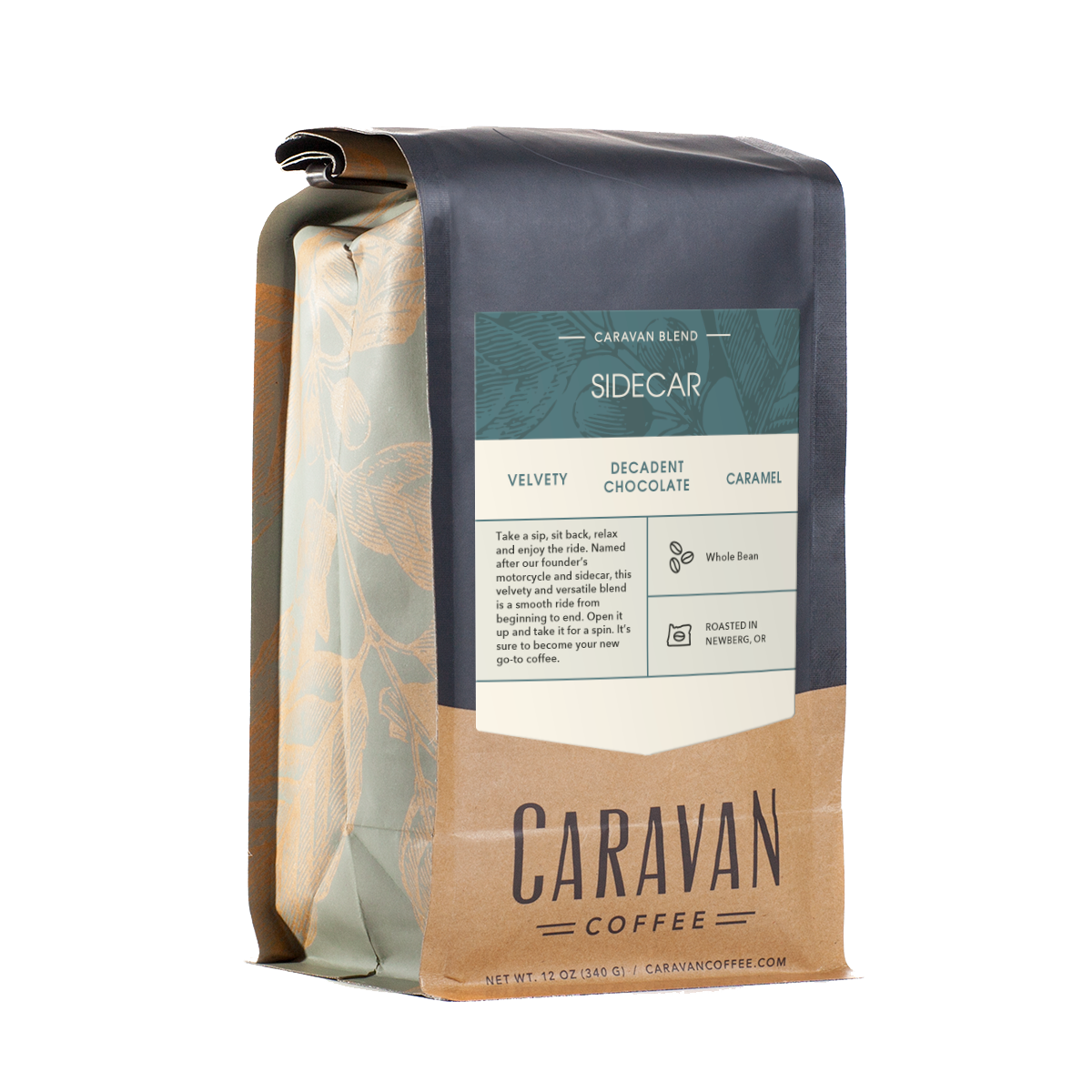 Blend, Subscription
Sidecar - pick up
SKU SID-WB-12OZ
$16.00
TASTING NOTES
VELVETY | DECADENT CHOCOLATE | CARAMEL
Take a sip, sit back, relax and enjoy the ride. Named after our founder's motorcycle and sidecar, this velvety and versatile blend is a smooth ride from beginning to end. Open it up and take it for a spin. It's sure to become your new go-to coffee. 
WE LOVE THIS COFFEE ON THE HARIO V60 POUR OVER AND FRENCH PRESS!
* Check out our Brew Guides Here.
Fulfillment Schedule
We fulfill online orders on Tuesdays and Wednesdays. All orders are assigned to our fulfillment schedule by 10 a.m. Mondays, and any orders placed after that time will be scheduled for fulfillment the following week. Recurring orders are charged on Fridays and ship by the following Tuesday.