Blend
Northstar Decaf
SKU NOR-WB-12OZ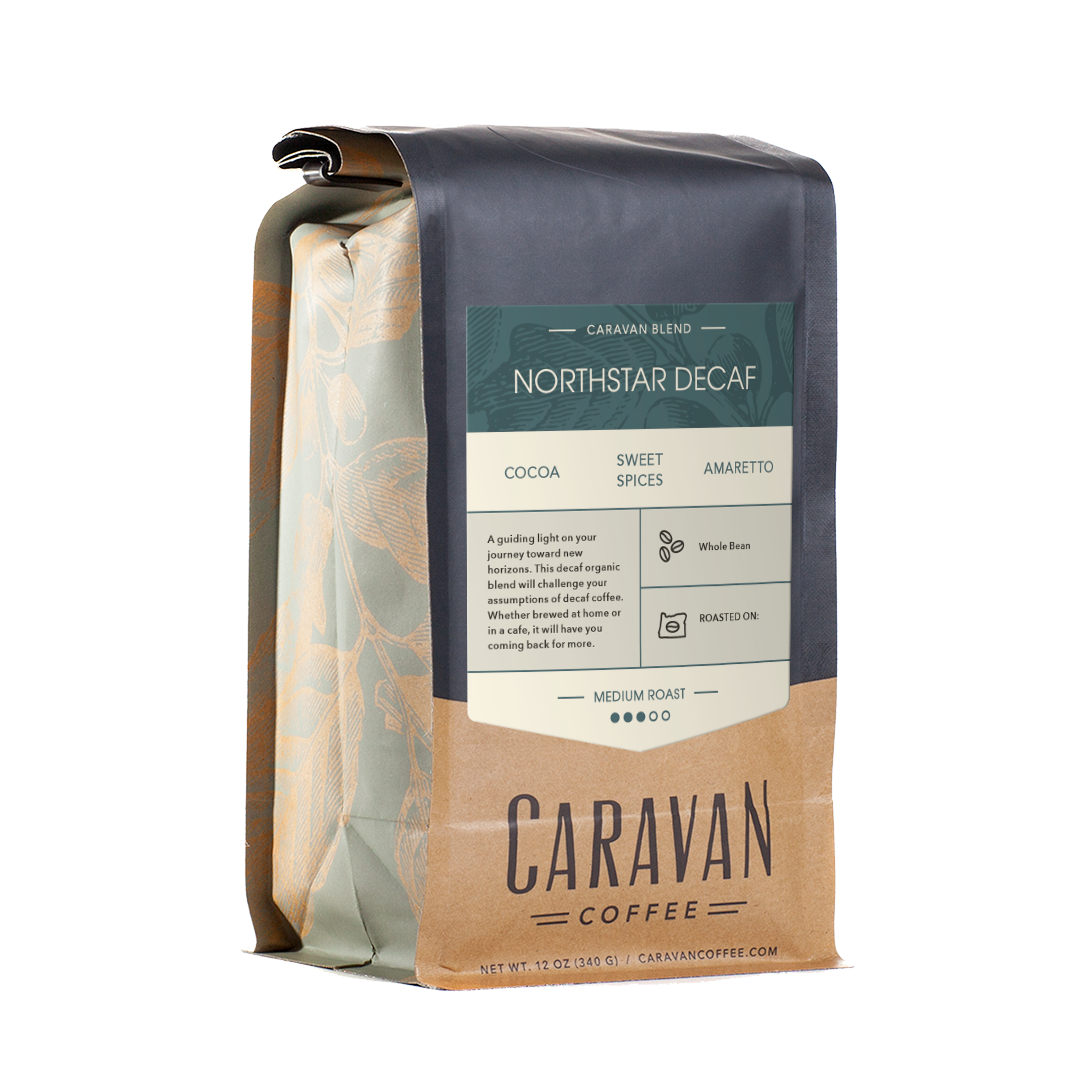 Blend
Northstar Decaf
SKU NOR-WB-12OZ
$18.00
TASTING NOTES
COCOA | SWEET SPICES | AMARETTO 
A guiding light on your journey toward new horizons. This decaf blend will challenge your assumptions about decaf coffee. Whether brewed at home or in a café, it will have you coming back for more.
Fulfillment Schedule
We fulfill online orders on Tuesdays and Wednesdays. All orders are assigned to our fulfillment schedule by 10 a.m. Mondays, and any orders placed after that time will be scheduled for fulfillment the following week. Recurring orders are charged on Fridays and ship by the following Tuesday.