Merchandise
Black Canvas Tote
SKU BLACT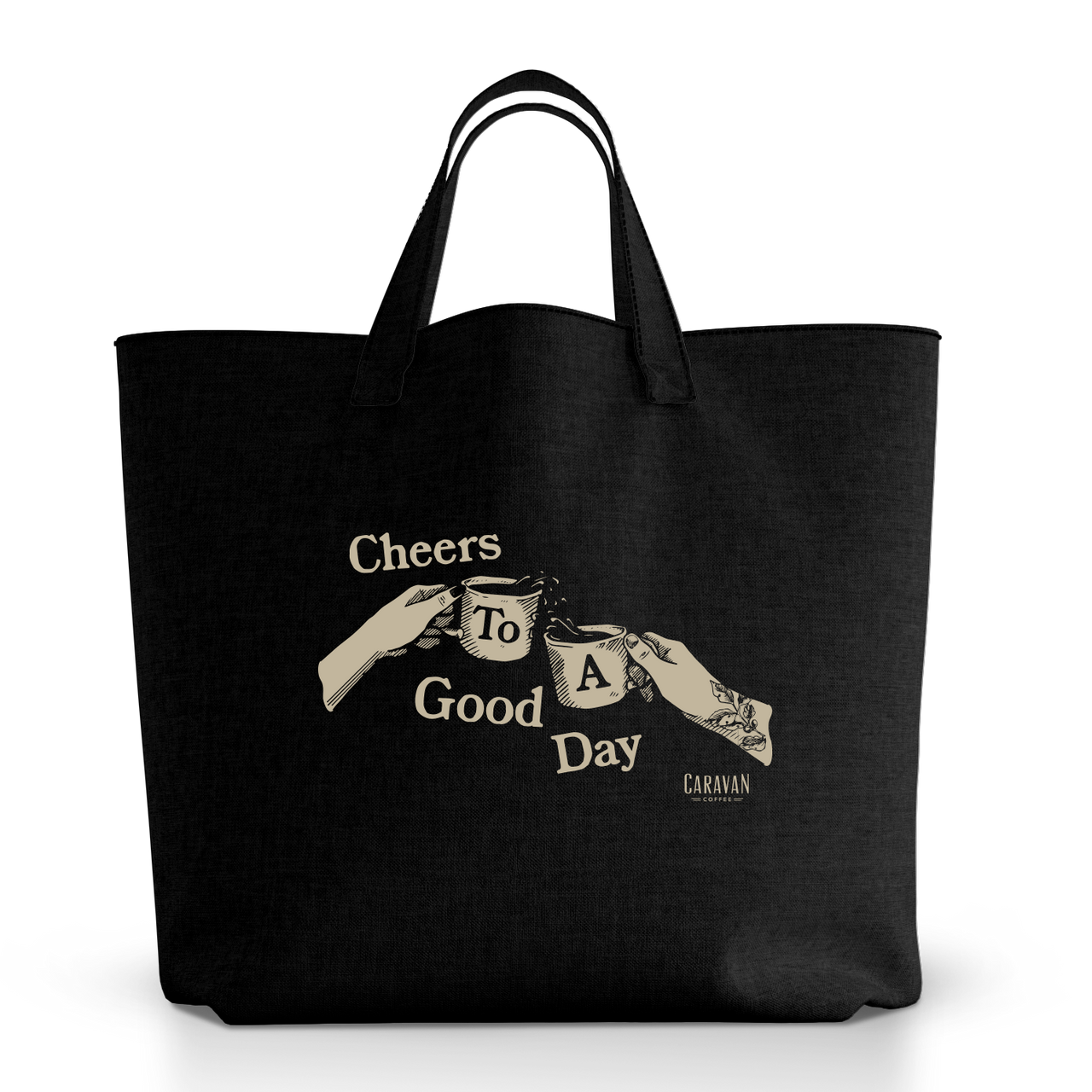 Merchandise
Black Canvas Tote
SKU BLACT
$18.00
This spacious tote is the perfect way to add some extra "cheer" to your day!
Product Details:
Oversized black cotton canvas tote, featuring a beige "Cheers to a Good Day" graphic. 
Handles: Dual, 22" length
Size: 17-1/2" H x 20" W x 7" D
Fulfillment Schedule
We fulfill online orders on Mondays, Tuesdays and Wednesdays. All orders are assigned to our fulfillment schedule by 10 a.m. Monday, and any orders placed after that time will be scheduled for fulfillment the following week. Recurring orders are charged on Fridays and ship by the following Tuesday.