Caravan, meet the team, staff, Team
Meet the Team - Tiffany Middleton
March 10, 2021 | Janet Weber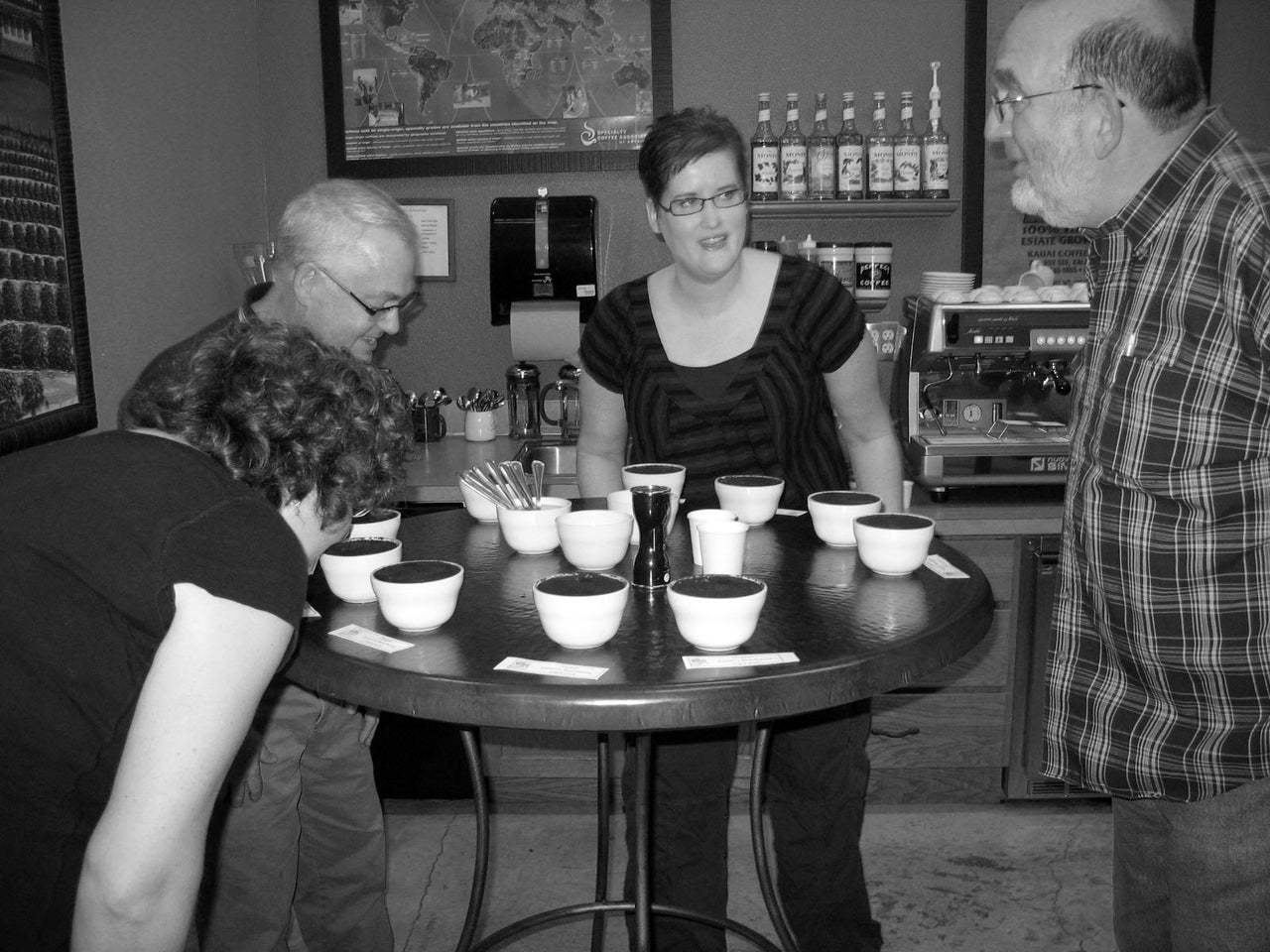 Born and raised in Yamhill County, Tiffany learned her amazing work ethic as a child working in her family's meat packaging plant in S.E. Portland. Labeling cured meats with the speed and efficiency of a robot, Tiffany became an asset to her family business at an early age.
She carried this work ethic over to her first "real" job in the restaurant industry. With under a year of experience bussing and waitressing tables, the industrious 16-year-old was charged with the responsibility of training summer hires. Her organizational understanding and natural leadership ability carried over into the coffee industry.
Tiffany's java journey began while working as a barista in the mid-1990s when specialty coffee was really still finding its way into the mainstream. It was there that she learned the intricacies of the retail side of coffee while working in a busy drive-thru and managing the adjoining sit-down café.
Her passion for the magical elixir eventually led her to Caravan, where she was intrigued to learn more about wholesale roasting.
Over her 15 years with Caravan, she has worked her way up from Packaging to Operations Manager. Today you could say that Tiffany runs the whole show.
"Essentially, my job is to keep Caravan running like a well-oiled machine and I pour my heart and soul into doing just that," she muses. The staff knows it too!
Several years ago, Tiffany was gifted with a shirt that says "Keep Calm and let Tiffany Handle It." We think those are words to live by.
In her spare time, the low-key artist enjoys singing karaoke, drawing pencil portraits, and painting landscapes in oil. Weekends away are spent packing up the "kids" (two rescued American Staffordshire Terrier mixes) and heading out to the woods for an outdoor adventure.
We couldn't last a day without Tiffany. She is an integral part of our operation and we couldn't celebrate the month of the woman without raising a toast to our head of operations, Tiffany Middleton!